Home
-> Company Information
History of Khrunichev Medical Plant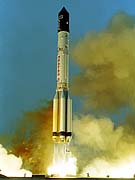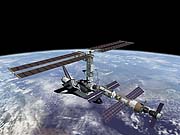 Khrunichev Medical and Consumer Goods Plant (KhSC) is a division of Khrunichev Space Center.
Federal state enterprise Khrunichev Space Science and Manufacturing Center is a leader of Russian aerospace industry and is one of the world key manufacturers in aerospace technology sector.
Khrunichev Space Center is a world-renowned company primarily as a manufacturer of Space Launch Vehicle (SLV) "Proton", which is presently recognized as an exceptionally reliable heavy class space launcher capable to deliver cargo into the distant orbit.
Medical and Consumer Goods Plant was founded in early 90s based as a division of Khrunichev State Space Research, Science and Manufacturing Center with the purpose of application of advanced scientific researches and technologies to manufacturing of high quality medical equipment. The priority of the company is manufacturing of medical equipment such as monoplace oxygen chambers for hyperbaric oxygen facilities, hypobaric hypoxia treatment and patients' resuscitation.
Existence of an advanced technological base and highly qualified personnel, formerly employed in the aerospace industry allowed to develop and to organize in shortest possible time serial manufacturing of such a unique equipment as hyperbaric and hypobaric systems of BLKS family: BLKS – 301 M, BLKS 303 MK, BLKS 307-Khrunichev.